The Free Application for Federal Student Aid (FAFSA Application Portal) for the 2023–2024 school year is now available. Here are some things you should be aware of.
Why should it (the FAFSA application) be filed?
The FAFSA is required for federal student loans, grants, and work-study programs. Furthermore, colleges typically require the FAFSA before awarding need-based and, in some cases, merit-based aid. The few hours it may take to complete the form may be time well spent if students are to be eligible for these financial aid opportunities.
Also:
Apply for a Full-tuition Scholarship Sponsored by Brigham Young University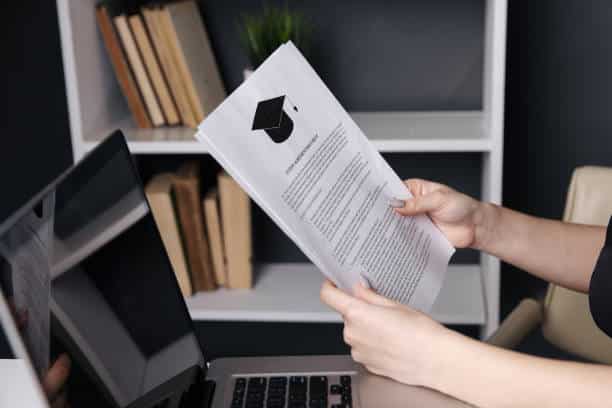 How should I file it (the FAFSA application)?
The FAFSA is best completed online at studentaid.gov. If you have never filed the FAFSA, both you and your child must create an FSA ID (you can use the same FSA ID for all years of college). Returning college students can file a renewal FAFSA, which should take less time.
Join Our Social Channels if You haven't Joined Already
Stay in touch and follow us on our social media platforms to receive the most recent updates on new opportunities.
How is financial need determined by the FAFSA?
The income, assets, and household information of a family are used to determine financial need. In general, the calculation goes as follows:
Parental income is counted up to 47% (income equals adjusted gross income plus untaxed income/benefits less certain deductions).
Student income is counted at 50% over a certain amount.
Parent assets are valued at 5.6% (excluding home equity, retirement assets, cash value life insurance, and annuities) and
Students' assets are valued at 20%.
You may also like:
Apply for FAFSA Government Loan Application here
The most important factor in this calculation is a family's income. However, the FAFSA does not take into account your current income. Instead, it looks at your income from the previous two years, which it gets from your tax return. For example, the FAFSA for the fiscal years 2023–2024 will use income information from your 2021 tax return. The FAFSA wants the current value of your assets as of the day you fill out the form for your assets.
What happens after I file my FAFSA application?
The FAFSA determines your expected family contribution (EFC). Your child's demonstrated financial need is equal to the cost of a specific college minus your EFC. Colleges will use your EFC to create a financial aid package that will attempt to meet your child's financial needs (they are not obligated to meet all of them).
You can also apply for:
National Merit Scholarship – Sponsored by BYU
Change is on the way. More changes are coming to the FAFSA in 2024–2025, a year later than planned. The main changes are as follows:
A switch in terminology from "expected family contribution" or EFC to "student aid index" or SAI; and
Parents with multiple children in college at the same time will no longer receive a discount in the form of a reduced EFC.
Income protection allowances for both parents and students will be increased; and
Cash support for students and other types of income will no longer have to be reported on the FAFSA, including funds from a grandparent-owned 529 plan.
The FAFSA application link? Click the link below.
You may also like:
Sterling Scholarship Competition – BYU