The Sterling Scholarship Award Program is sponsored by KSL and Deseret News. It honors outstanding academic achievement among Utah high school seniors.
Students compete in a variety of categories. High schools may nominate one candidate in each category, and students may compete in only one category. Each high school determines how nominees are chosen. They choose a semi-finalist from the nominees to compete at the regional level.
Also:
Apply for a Full-tuition Scholarship Sponsored by Brigham Young University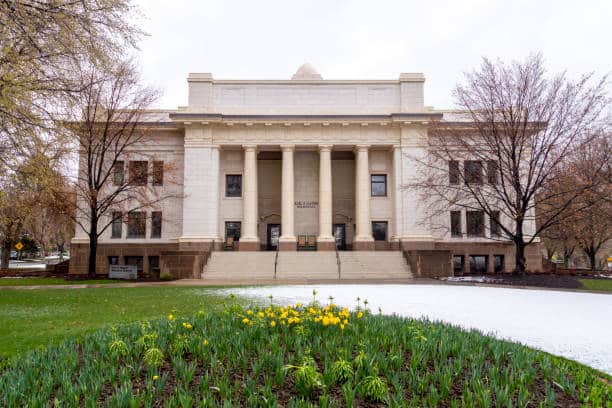 Eligible Regions
Wasatch Front,
Northeast Utah,
Central Utah,
Southwest Utah, and
Southeast Utah.
You can also apply for:
National Merit Scholarship – Sponsored by BYU
Sterling Scholarship Competition Value
If a student is the Regional (or Final) Level winner in his or her category, BYU offers them a full-member tuition scholarship for two semesters.
Join Our Social Channels if You haven't Joined Already
Stay in touch and follow us on our social media platforms to receive the most recent updates on new opportunities.
If a student is eligible for a scholarship offered by the Financial Aid Office in addition to the Sterling Scholarship, we will award the student the scholarship with the higher monetary value.
You may also like:
Apply for FAFSA Government Loan Application here
For example, if a student qualifies for a half-tuition scholarship and is a Sterling Scholar winner in their region, we would extend the Sterling Scholarship to them. We would offer them the original full-tuition scholarship rather than the Sterling Scholarship if they qualified for a full-tuition scholarship and were a winner.
Don't forget to:
Register Now! The FAFSA Application Portal is Now Open!
How to Apply for the Sterling Scholarship Competition
High school students must apply for admission to BYU for the fall semester following their high school graduation in order to be eligible for the scholarship competition.
However, if they do not claim it right after graduating from high school and immediately defer it, it will be unavailable.
For more information on how to apply, click the link below.
>>>>> Click here to apply