Learn More About the New Education Policy 2022
The government recently announced a new education policy for 2022. According to analysts, if this policy is successfully implemented, it will transform the entire educational system.
However, there is opposition to the new education strategy, which we will address later.In relation to present educational policy, this policy transforms schools and institutions.
Read also: Education Galaxy | Purpose and How it works
Education spending will account for 6% of the country's GDP this year. The goal of this educational policy is to promote analytical, critical, and conceptual thinking skills.
After thirty-four years, our country's education policy has been altered. New education policies are implemented every few decades.
In 1968, the first education policy is introduced. Following that, in 1986, a new education policy is implemented. After a few years, earlier policies are modified, such as the introduction of the 10+2 system in 1992.
From that time until today, we have been pursuing education. Now that the government has passed the new policy, the goal is to apply it across the country by 2022-23.
---
You may also like: Masters in Education Degree Program
Join Our Social Channels if You haven't Joined Already
Stay in touch and follow us on our social media platforms to receive the most recent updates on new opportunities.
What is the New Education Policy for the Twenty-First Century?
A National New Education Policy could serve as a comprehensive framework for guiding the country's educational advancement.
There is a streamlined structure in place to help students acquire skills like critical thinking and problem-solving because students are burdened by their schoolwork, which causes them to lack problem-solving skills, creative thinking, and worry.
This new policy is designed to be as burden-free as possible.
You'll notice that education hierarchy is the most essential aspect in past policies.Let us now get down to business and learn more about the 5+3+3+4 system.
---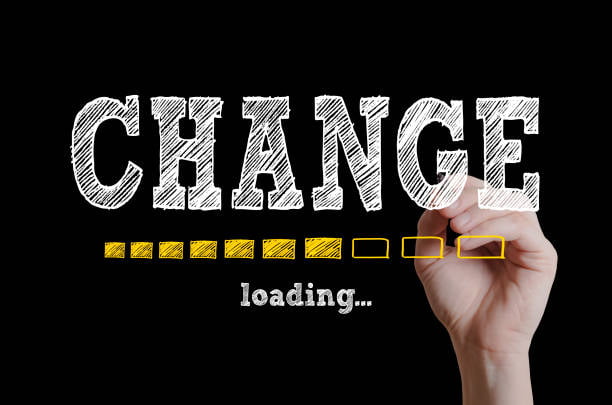 What impact does the New education policy have on the educational system?

The 10+2 system was used in the previous policy. After high school, students must choose one of three streams: science, commerce, or humanities.
However, the new policy alters the entire system. Let's take a look at the grassroots level, where children must be nurtured. There are four stages to the educational system.

The Beginning Stage
This is the most crucial stage in which children's growth and development take place. The foundation stage lasts for five years. Pre-primary school for children aged three to six years old for three years. Following that, two years of instruction for grades 1 and 2 of the age group 6 to 8 years.
Stage of preparation
For students in grades 3 through 5, this period lasts three years. The children are between the ages of eight and eleven.
Middle School (Middle School)
For students in grades 6 through 8 who are between the ages of 11 and 14. The emphasis here is on the development of skills such as creativity, problem-solving, and analytical thinking.
Secondary School
This stage is for students in grades 9 to 12 who are between the ages of 14 and 18. The right of the student to choose his own subjects is the policy's game-changer. They can choose from a variety of subjects, including political science, science, humanities, and commerce.
Read also : Quantum Unit Education
An Academic Bank of Credit: The government will also establish an Academic Bank of Credit to properly store scholarly credits acquired at multiple HEIs so that they can be transferred and counted toward a specific degree. HEIs can offer value-based education, environmental education, credit-based courses, and community participation and service as part of their curriculum.
Board Exams: Board exams will be kept low-key and revised with the goal of assessing actual knowledge and fundamental capabilities. In the future, board exams can be taken twice throughout a school year, once for the main exam and once for the improvement exam.
Higher Educational Institutes: The definition of University will currently extend from research concentrated colleges to instructing serious Universities and self-governing degree giving schools.
Single Common Entrance Test for all Colleges: The new University entrance test will be actualized for school confirmations in the 2022 scholarly meetings.
Reforming teacher education: The policy attempts to alter and improve teachers' abilities. To that end, the strategy aims to establish a substantial number of merit-based scholarships for quality first-year integrated bed programs around the country. It also claims that teacher eligibility exams (TETs) are being bolstered in order to drill higher-level check content, and that the immeasurable an equivalent is being considered for achievement purposes.
Learn How to make a Lightsaber in Minecraft Education Education
---
What does the New Education Policy 2022 aim to achieve?
By 2025, universal primary school foundation literacy will be achieved.
In each school, maintain a 30:1 pupil-to-teacher ratio.
By 2035, we want to meet our gross enrollment ratio targets. The Gross Enrollment Ratio (GER) is a measure of how many students are enrolled in a certain school.
For secondary schools, the government has set a goal of achieving 100% participation (currently 56.5 percent for classes 11 and 12).
The 50 percent target for higher education is a lofty one (currently at 26.3 percent ). As a result, the administration intends to double the proportion, which is a positive development.
The National Council for Educational Research and Training (NCERT) will develop a new curriculum framework for school education (NCFSE) in 2023.
Mentoring: A National Mission for Mentoring will be established with a pool of senior and retired faculty.With their outstanding ability to show, they're going to offer future mentoring and skilled support to university and college faculties.
Instead of pressuring students to memorize facts, the education program would place a premium on their practical expertise.
It will assist students in cultivating a scientific mindset from an early age. The NEP intends to establish a new generation of higher educational institutes that meet international standards.
NEP will make it easier for foreign universities to establish campuses in the United States, allowing students who otherwise would not be able to travel overseas to do so and get global exposure.
Apply for FES Scholarship Program Here

Continue reading : Education Galaxy