Barbizon College Scholarship Program
Barbizon International offers a $100,000 college tuition scholarship to help individuals achieve their further education ambitions.
One lucky person will get a $100,000 college tuition scholarship, allowing them to pursue their goals! The aim is to assist young people in making one of the most crucial investments they can make in their future education.
Every other year, a random lottery is held for the Barbizon International scholarship, which awards $100,000 in college tuition. Entry forms are available in high schools around the country.
Apply For The Family Empowerment Scholarship Here
---
Requirements for Eligibility
You must be a Undergraduate student.
A university, a four-year college, or a two-year college must be attended.
Citizenship requirements: United States
Part-time and full-time students
Inhabitants of Puerto Rico are restricted
---
Benefits / Prize of Winning
The recipient will be awarded a scholarship of up to $100,000 to cover four years of college tuition at a recognized college or university of their choosing, excluding vocational or technical colleges and trade schools.
On behalf of the winner, the tuition award will be paid directly to the institution.
Room and board, books and supplies, transportation, and any other expenditures or expenses not specifically listed are not included in the prize.
Join Our Social Channels if You haven't Joined Already
Stay in touch and follow us on our social media platforms to receive the most recent updates on new opportunities.
The ARV (approximate retail value) is determined by the college tuition. The number of eligible entries received determines the chances of winning.
The winner must be accepted on the basis of individual merit at an accredited college or university, barring vocational or technical institutions and trade schools, and must begin classes within three years of high school graduation or the date of winner notice, whichever comes first.
Regardless of whether the winner graduates from college, the Sponsor's obligation to cover the winner's tuition will expire four years after the first payment.
Winner must furnish Sponsor with tuition payment information and enrollment proof in order for Sponsor to award the prize.
If a minor receives a reward, all applicable documentation must be signed by the minor's parent or legal guardian.
There will be no substitutes for prizes or cash equivalents. The prize cannot be transferred .
The winner is liable for any taxes, including federal, state, and local taxes, that may be incurred as a result of accepting and using his or her prize.
The winner will receive a 1099 tax form for the estimated retail value of the prize from the sponsor.
Apply For Coca-Cola Scholarship for all Students Here
---
How to Win/Drawing
Winners will be chosen at random from all eligible entries received on or before December 1, 2023.
The drawing will be conducted by Sponsor or its designee, the sweepstakes judge, whose decisions are final and binding in all things relating to the sweepstakes.
Winners will be contacted on or before December 31, 2023, and must sign and return an affidavit of eligibility and release of liability to the sponsor within 14 days of the date on the notification, otherwise the prize will be forfeited and an alternate winner will be chosen.
If a prize notice is returned as undeliverable, the winner will be disqualified and an alternate winner will be chosen.
---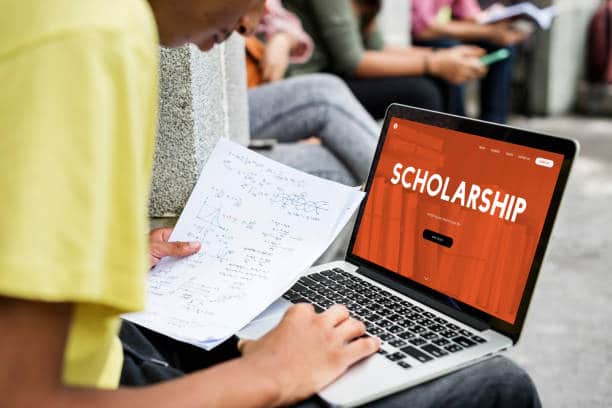 Application Process / How to Apply
Applications are welcomed between January 1, 2021 and December 31, 2022.
No entries or facsimiles that have been mechanically duplicated are permitted.
The sponsor is not liable for entries that are incomplete, late, stolen, misdirected, damaged, or illegible, or for entrants' address changes.
Each person is limited to one entry.
Sponsor retains ownership of all entries and does not return them.
Complete an official admission form, which can be found at any Barbizon center, special event, or online through the link provided below :
---
You may also apply for the National Merit Scholarship Program Here
For more information, please contact the Barbizon College through their Official Website link below :
Get Student Survival Loan Grant Here