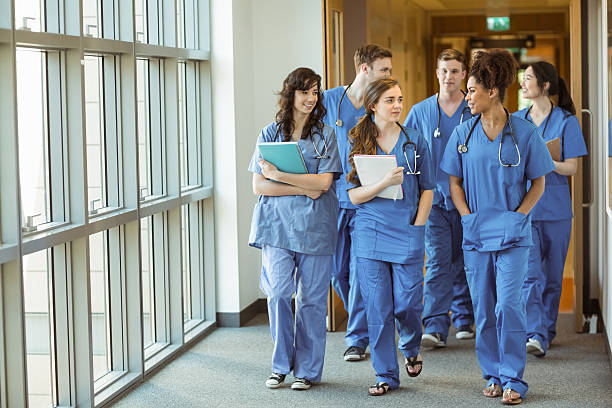 The educational requirements for becoming a pharmacist are quite consistent across states. A pharmacist license issued by one state is usually recognized by the rest of the country.
Practically all schools demand nearly identical prerequisites before allowing a student to enroll in a pharmacy program. Before being accepted into a pharmacy school, students must complete a science-related undergraduate program.
Before graduating, a student will spend several years in pharmacy school studying and doing an internship. For pharmacy school graduates, there are a variety of job options. The majority of them work at pharmacies that are open to the general public. Others are hired by pharmaceutical companies, while some graduates work in hospitals.
Students interested in studying pharmacy should be aware that they will be required to complete a significant amount of schoolwork, as outlined below. The vast majority of these are devoted to science, biology, chemistry, and even mathematics. As a result, it's critical that the student is interested in these topics, as they're crucial to a pharmacist's job.
A pharmacist's job entails more than just counting pills and keeping track of their inventory. Pharmacists should be familiar with the chemicals used in medicine production in order to better understand how they effect the human body and its activities.
Pharmacy is a science-based field, some institutions will only admit candidates who have completed a bachelor's degree in biology or chemistry.
Requiring students to obtain a degree in a science-related field is vital because it ensures that they have the necessary skills to succeed in a science-based pharmacy program. This will also ensure that the student is truly interested in pursuing a scientific-based degree, as states require prospective pharmacists to take certain science coursework.
Graduate school programs take around two years to finish. During these two years, students are taught how to prepare for the licensing exam that will allow them to become qualified pharmacists. Completing a graduate school program isn't easy, and it's certainly not cheap.
However, due of good job options for pharmacists, such as working in businesses and retail pharmacies, the expenditures of education will be extremely well compensated. A rookie pharmacist can expect to make about $80,000 per year on average. This value is comparable to a doctor's income, which is higher because he or she must spend more time in school.
Completing all of the pharmacy school criteria for pharmacist education is a difficult task. It requires time and determination to learn about science, chemistry, and biology. Despite the challenges, the benefits of studying hard can be realized after graduation, as pharmacy is a lucrative profession. Pharmacists not only earn a nice wage, but they also help people improve their health, which is something money can't buy. However, before obtaining a license, a student must complete at least 6 to 7 years of education. A pharmacist must also attend training to strengthen his abilities during his career.
Join Our Social Channels if You haven't Joined Already
Stay in touch and follow us on our social media platforms to receive the most recent updates on new opportunities.
Students can begin pharmacy school as early as high school if they so wish. It is preferable to decide on a career route in high school, and once a student has decided, it is best to focus and take advanced coursework in areas such as mathematics and science. Even if a student is already enrolled in college or has completed college, pharmacy school is always an option.
When a student decides to pursue a degree in pharmacy, he or she must first pass the PCAT, or Pharmacy College Admission Test. However, not all of the schools listed on PharmCAS require an entrance test, but all of them require an application letter and a reference letter before the application can be processed.
Furthermore, as stated in pharmacist education requirements, it is critical to complete all required courses before enrolling to a pharmacy school. Those interested in going to pharmacy school after high school can enroll in either an undergraduate or a Pharm.D. program. It is feasible to finish all prerequisites in just two years and then begin the pharmacy program, which will take three to four years to complete.
Students in other relevant courses, on the other hand, must concentrate on science-related topics if they want to attend pharmacy school. When compared to arts-focused courses, these courses provide a solid foundation. If you want to be certain about the prerequisites that your selected school requires, it is best to look at the school's website. This will not only ensure that you meet all of the standards, but it will also streamline the application process. Keep in mind, however, that some schools have already phased out their pharmacy bachelor's degree programs. The Pharm.D. has taken its place. Before becoming a pharmacist, a student must complete this degree.
Furthermore, a Pharm.D. is distinct from a doctorate or master's degree. The latter are graduate-level programs that take four years to finish. These two entail laboratory tasks as well as extensive instruction. Keep in mind, however, that practical training is an important aspect of every pharmacist's education.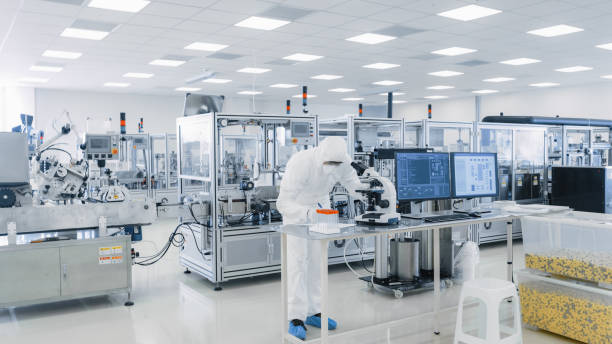 Pharmacy school is demanding; it might be as difficult as medical school. To survive, you'll need training, real-world experience, and in-depth research. However, a rewarding career awaits those who have completed the hard training. Long years of residency are not required in pharmacy, as they are in medical school, and it is also optional. If a pharmacist
so desires, they can spend as little as one or two years in residency.
Furthermore, while residency is optional, pharmacists can practice without completing it if they already have a license. The National Association of Boards of Pharmacy Licensing Examination, or NABPLEX, is normally in charge of administering licensing exams. It is critical to obtain a license because you will be unable to practice your profession without one.
Being a pharmacist entails more than just working in a pharmacy. It's a fascinating career with a variety of job options. Pharmacists can opt to work with a medical team and support doctors, or they can work in laboratories and do research. Once you become a pharmacist, you have a wide selection of employment options in front of you.