Are you looking for an economics universities in Europe? Do you want to expand your horizons in the European world? Are you confident that you are qualified to study in Europe? If that's the case, these are Europe's top ten economics universities. The QS World University Rankings were used to compile the list.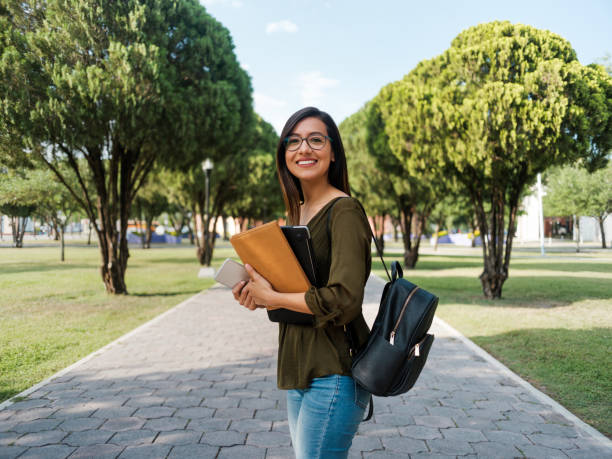 Ranking Top 10 Economics Universities in Europe
1. The London School of Economics and Political Science (LSE) is a university in London, England (United Kingdom)
LSE is a world-class center for the teaching and research of social sciences, including economics, politics, law, sociology, anthropology, accounting, and finance. It was founded in 1895 and is located in central London. The University is known around the world for its excellence in economics education. The university has the largest proportion of world-leading research of any university in the United Kingdom.
There have been 16 Nobel Prize winners in the fields of economics, literature, and peace, all of them were either LSE staff or alumni. LSE Economics focuses on microeconomics, macroeconomics, and econometrics, all of which are important foundations for studying economics.
2. University of Cambridge (United Kingdom)
The University of Cambridge, in the United Kingdom, was founded in 1209 and is the English-speaking world's second-oldest university. Students can select from a variety of degrees. Each degree has its own set of requirements and methods of instruction. Students with a bachelor's degree in economics from Cambridge can work in a variety of fields, including finance, management consulting, and public policy.
It's also a great way to be ready for post-graduate studies. The course covers both theoretical and practical economics. Students studying economics, on the other hand, use concepts and techniques from a wide range of disciplines, including history, sociology, mathematics and statistics. As a result, graduates of this university are incredibly well qualified for a variety of occupations and further education.
3. Oxford University (United Kingdom)
University of Oxford is one of the oldest and best universities in the world for higher education. It is located in one of the most famous cities in the world. Oxford's Department of Economics is one of Europe's top research departments, with some of the world's most illustrious academic economists among its ranks. The fundamental aim of economics at the University of Oxford is to understand how consumers, businesses, and governments make decisions that influence how resources are allocated.
Join Our Social Channels if You haven't Joined Already
Stay in touch and follow us on our social media platforms to receive the most recent updates on new opportunities.
Furthermore, the department is dedicated to excellence in undergraduate teaching in order to provide students with the necessary expertise by the time they graduate. This university may appeal to those interested in pursuing an economics degree in the United Kingdom.
4. University of London (UCL) (United Kingdom)
The University of College London, formerly known as London University, was the first university in London to admit students regardless of religion and to admit women on an equal footing with men. It was founded in 1826 as London University.
The University of College London's Economics department has a strong international reputation in major areas of economics teaching. In the 2014 REF, it was the only economics department in the UK to obtain an exceptional grade-point average of 3.78 (out of 4) with 79 percent of all output metrics graded at the highest 4* level. Students do not have to be concerned about their religion, sex, political beliefs, or anything else affecting their acceptance to this university.
5. Luigi Bocconi Universita Commerciale (Italy)
Bocconi University, or Universita Commerciale Luigi Bocconi in English, is a private university in Milan, Italy. In the departments of economics, management, finance, law, and public administration, Bocconi offers undergraduate, graduate, and post-graduate study. According to the 2013 Financial Times European Business School Rankings, the university is among the top ten best business schools in Europe.
In the 2018 QS World University Rankings, it is also in the top 25 best institutions in the world in the fields of Economics, Econometrics, Accounting, and Finance. In the 2014 QS 'Social Sciences and Management' Faculty Rankings, it was placed 25th in the world. Both English and Italian degrees are available. As a result, the University offers a variety of programs and unique occasions for people to broaden their horizons.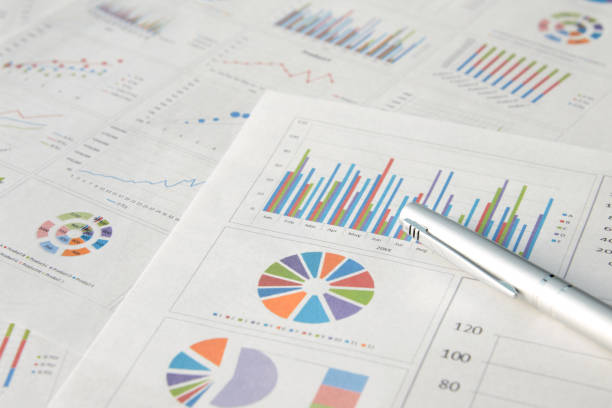 6. The University of Warwick (United Kingdom)
The Institution of Warwick, based in Coventry, England, is a public research university. It was established in 1965 as part of a government drive to increase higher education accessibility. The University of Warwick's department of economics was established in 1965, the same year as the university, and has since established itself as one of the best economics departments in the UK and Europe.
This university currently has over 1200 undergraduate students and 330 postgraduate students, with half of them from the United Kingdom or the European Union and the other half from other countries. If you choose to study at this one of the greatest colleges, you could be one of the 50% who come from abroad.
7. University of London Business School (United Kingdom)
The University of London's London Business School (LBS) is a business school and a constituent college of the University of London. It is located in central London, England. After the Franks Report suggested the construction of two business schools, it was founded in 1964. LBS provides a variety of academic disciplines, including economics.
The economics group at LBS excels at academic research and applying it to commercial and government concerns. Economic theory, industrial economics, strategic corporate conduct, the global macro-economy, and European economic integration are among the topics they teach. I recommend that anyone interested in studying economics in London consider this institution as one of their options.
8. The Stockholm School of Economics (Sweden)
The Stockholm School of Economics is one of Europe's major business schools, located in Sweden. SSS is a for-profit business school that obtains 78 percent of its funding from individuals and 22 percent from the Swedish government. This university provides bachelor's, master's, and MBA programs. SSE has been preparing exceptional women and men for leadership roles in the business and economics community, as well as the public sector, for more than a century.
SSE has a well-deserved reputation for quality in Sweden and around the world. SSE is ranked 26th among universities worldwide in the discipline of economics by QS Worldwide University Rankings. EQUIS (European Quality Improvement System) has granted the School accreditation, indicating that all of its primary operations, including teaching and research, meet the highest international standards.
9. Erasmus University Rotterdam (Netherlands)
Erasmus University Rotterdam (EUR) is a well-known public university in Rotterdam, the Netherlands, which also happens to be home to Europe's largest port. The name of the university was inspired by Desiderius Erasmus Roterodamus, a 15th-century humanist and theologian, was the inspiration for the university's name. Erasmus has a long and illustrious academic career behind him. Erasmus University's Erasmus School of Economics and Rotterdam School of Management are Europe's and the world's top economics and management schools. The Financial Times named Erasmus University Rotterdam as one of Europe's top ten business schools in 2007.
Times Higher Education ranked Erasmus University Rotterdam as 20th in Europe and 72nd worldwide in 2015, with social sciences ranked 40th and clinical and health sciences ranked 35th. This is the first thing that students considering studying in the Netherlands should think about.


10. Universitat Pompeu Fabra (Spain)
Pompeu Fabra University is a university located in Barcelona, Catalonia, Spain. It was founded in 1990. Pompeu Fabra, a Catalan philologist, was the inspiration for this name. It is one of the top seven fastest-growing colleges in the world, according to Times Higher Education.
The Graduate Program in Economics, Finance, and Management is offered by the Department of Economics and Business of the Universitat Pompeu Fabra (GPEFM). Students with an exceptional academic background, as well as the intellectual curiosity and discipline required to flourish in a rigorous environment, are sought after by the Program. The Program's official language is English, which is unique.
economics universitieseconomics universitieseconomics universitieseconomics universitieseconomics universities economics universitieseconomics universitieseconomics universitieseconomics universitieseconomics universitieseconomics universitieseconomics universitieseconomics universities