By earning a Master's in Education degree, you may qualify for leadership roles in schools and other educational institutions. They prepare graduates to progress in their teaching careers at the elementary, secondary, post-secondary, or adult level, or become principals and superintendents. With an advanced degree in education, your skills will be sharpened and enhanced with coursework in psychology, community, child development, policy, and pedagogical practice.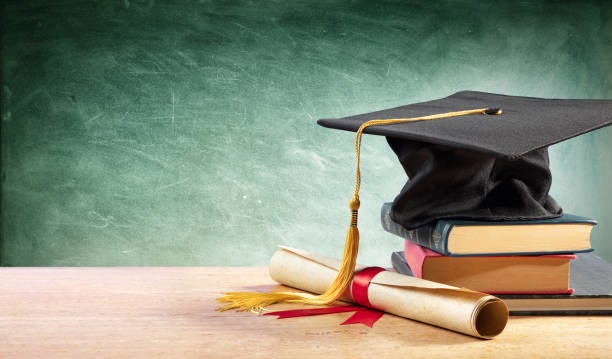 Online Master's in Education Degrees
A master's degree in education, whether a Master of Arts (MA), Master of Science (MS), or Master's in Education (M.Ed.) will open up a world of opportunities for aspiring teachers and educational administrators. We have listed some featured schools below.
MA in Teaching Credentials
The University of Southern California — University of Southern California is a highly respected provider of online college education with several programs added to their course catalog in response to growing interest in online education. These courses offer a practical approach to education, combining hands-on exercises with industry-driven curriculum. USC offers a MA in Teaching, MA in Teaching Credentials, and a MA in Teaching ESL.
MEd in Athletic Admin
MEd in Global Training
MEd in Early Childhood Ed
Northcentral University — Northcentral University strives to create a unique learning experience for each student through the many online programs they offer. The master's programs are for students wanting to advance their careers in education. These programs provide more flexibility and convenience than campus programs and can be completed on your own timeline. NCU has several fields of interest to specialize in, like Athletic Administration, eLearning, Global Training & Development, and Early Childhood Education.
Join Our Social Channels if You haven't Joined Already
Stay in touch and follow us on our social media platforms to receive the most recent updates on new opportunities.
MS/Edu in College Admin
MS/Edu in leadership
Kaplan University — Kaplan University's MS in Education program offers specializations in technology, leadership, student affairs, online teaching, administration, and college teaching because the university's faculty is aware that classrooms today come in a variety of unique learning environments. Students learn all the tools necessary for effective teaching in these environments, whether they be online, in colleges, or vocational schools.
MA/Edu in Child Development
MA/Edu in Education Policy
Ashford University — Ashford University's online Master's in Education program offers fourteen unique specializations in areas such as child development, education policy, assessment & measurement, and culturally responsive education. These groundbreaking specialties prepare today's teachers to help their students excel in the classroom by providing a psychological and technological framework other programs don't.
MEd in Elementary Ed.
Liberty University — In Liberty University's Master's in Education online program in Teaching & Learning, all the basics are covered and students leave prepared to pass their teacher certification exams with flying colors. But, the program doesn't just teach to the test, it also covers the real-world classroom skills that are of paramount importance to effective teaching, like discipline and planning engaging curricula.
MEd in Leadership & Admin
MEd in Tech Leadership
George Washington University — George Washington University offers two accredited Master's in Education through online programs besides their campus counterparts. These degrees offer greater convenience and flexibility and can be completed in under two (2) years or at a pace that is comfortable for you. The first degree is a MEd in Educational Leadership and Administration, and the second degree is a MEd in Educational Technology Leadership.
Overview of a Master's in Education Program
The Master's in Education (MED or M.E.D.) degree is designed for people with a background in education who wish to advance their degree, such as public school teachers. This degree will broaden their knowledge of curriculum instruction, counseling, and school administration. A Master's in Education is considered a professional master's degree. It's normally a successive degree to your bachelors from the same discipline and often requires a bachelor's of education as a component of admissions.
There are many online Master's in Education programs, as well as different degree types that you can receive. The three most popular online Master of education degrees are Master of Arts in education (MAEd), Master of Education (MED), and Master of Science in Education (MSED). Each of these programs and degrees vary based on the online institution you choose to attend. We're going to focus on the MED degree, which covers teaching theory and trends in education, among other topics.
Types of Master's in Education Programs
The MED degree offers the most variety of different specialties that a person can focus on. Typically, you will also choose to teach a specific subject with the MED, so it's important to make sure your online program offers the subject of your choice. Most programs offer a core set of classes that every MED student must take. Beyond that, the curriculum will vary depending on your specialization.
For example, classes such as models of instruction, curriculum design, and multicultural education would be required for a "Curriculum, Teaching, and Learning" specialization.
Classes in human growth and development, multicultural counseling, and the ethics of counseling would be required for a student with "School Counseling" as their specialization. Because the specializations have different curriculum, the length of MED programs may vary.

The following is a list of individual programs that may be offered through the Master's in Education degree at online institutions:
Reading Education
Math Education
Gifted Education
TESOL/ESL – Teaching English as a Secondary Language
Special Education
Coaching Education
Educational Leadership
Curriculum & Instruction
Literacy (K-12)
Inclusion Education
Educational Leadership
Early Childhood Development
Secondary Education
Elementary Education
Music Education
Art Education
Science Education
Technology Education
Engineering Education
Math Education
Within some of the general concentrations, such as secondary education, you can focus on specific subjects and major strengths like English, History, Biology, Chemistry or Physics.
Benefits of an Online Master's in Education Program
There is an array of different schools that offer online Master of Education programs. These programs have a variety of ways of handling classes. Some are available to begin each week, whereas other programs follow a schedule similar to that of an on-campus program. Online programs will use an online classroom format, such as CourseKit, Blackboard, WebCT, or Moodle.
Even online students are still required to perform some field work. This may mean a student teaching requirement, the duty of developing a course in a chosen specialty, or to find a job in your field of study. Student teaching is the most common path of fieldwork. It usually comprises spending 10 to 12 weeks in a classroom during normal school hours. It's important to know what your online program requirements are in case you have conflicts with the student teaching component. Occasionally, MED programs require a thesis, but often the fieldwork component or project is substituted for the thesis.
The online method of learning is perfect for those who already have careers in teaching or in another field. Classes can fit into your busy schedule, and you're able to work while attending the courses online. The convenience of online instruction is also worthwhile. Graduate students and teachers who live in rural areas don't have to travel many miles to get to a university campus. Without commuting to class every day a student can also save hundreds of dollars.
Many students prefer online learning to the classroom environment because discussions are more open and courses are much less intimidating. Students find they can express themselves better through the online writing medium rather than speaking in person.
Also, online learning increases interaction with students. Most classes require that students take part in online discussion boards and they're graded for these postings, therefore students who don't normally interact in conversations will.
Online learning also focuses on a student-centered approach of teaching, which is best for retaining information. You can learn at your own pace, take breaks when necessary, and even multi-task while taking a class. You're given as much "think time" as you need to answer questions and assignments.
Online courses also teach students about technology, as the classroom setting relies on technology to function. Class assignments usually require a student to use forms of technology, too, which will improve their tech skills. Online learning facilitates team learning, using chat rooms, newsgroups, and discussion areas for teams to meet and perform joint work. Unlike on campus group work, online groups do not have to worry about mismatched schedules of group members, locating a meeting place, or distributing work in class meetings for review.


Career Opportunities with an Online Master's in Education Degree
There are a variety of career opportunities in the education field that become available to those with an MED degree. A MED prepares students for advanced managerial positions at schools, including working as a principal or guidance counselor. Some MED graduates with a practical background in teaching may work as curriculum coordinators for schools, while others may work as educational coordinators for museums or even as military training instructors. The following is a guide to potential career options:
Preschool Teacher: This is education for children below the kindergarten level. This may be in a private or public setting. Usually, these programs help with children's motor skills and work at the beginner level of literacy. Creativity and interactive education are key components of preschool teaching.
Primary School Teacher: This is K-3 education. This is usually working on reading and writing literacy and penmanship. You also work with beginner level math and science material.
Middle School Teacher: This is typically 4-8 grades of education. This is more advanced level learning that sometimes requires teachers to have specializations in specific topics, such as history or math.
Secondary School Teacher: This is another way to say "high school teacher", usually for grades 9-12. Secondary education prepares students for college or career level application of learning. It encouraged students to use critical thinking at this level of education.
College Professor: Working in colleges or universities is an available option for MED graduates. This would work in a very specific area of study, and most likely require advanced research after your master's degree.
Other potential jobs include school administrator, organization administrator, curriculum designer, tutor, and private organization or nonprofit teacher, and more. There are many options in the education field, and you'll most likely be able to find your place somewhere.
Master's in Education Professional Organizations:
The teaching field has a plethora of professional organizations for teachers of all subjects and areas of study. These organizations are a great resource for those seeking a MED. They offer a wide range of information for current and potential teachers. Individual states also have statewide teaching organizations that would be worthwhile for you to research more. The following are a few organizations that may be helpful to your online Master's in Education degree.
American Federation of Teachers (AFT): A member organization that represents five divisions of professionals: pre-K through 12th-grade teachers; paraprofessionals and other school-related personnel; higher education faculty and professional staff; federal, state and local government employees; and nurses and other healthcare professionals.
National Council for the Social Studies (NCSS): The mission of National Council for the Social Studies is to provide leadership, service, and support for all social studies educators including elementary, middle, high school, and undergraduate studies.
National Council of Teachers of English: The NCTE is devoted to improving the teaching and learning of English and the language arts at all levels of education.
National Council of Teachers of Mathematics: The NCTM is a public voice of mathematics education supporting teachers to ensure fair mathematics learning of the highest quality for all students through vision, leadership, professional development and research.
National Science Teachers Association: The NSTA is the largest organization in the world committed to promoting excellence and innovation in science teaching and learning for all.