New York State's Excelsior Scholarship, also known as the free tuition program, offers free tuition at the state's public colleges and universities to qualifying students. The scholarship went into effect in the year 2017 and was designed to make college more affordable for students from middle-class families whose household income does not exceed $100,000 per year.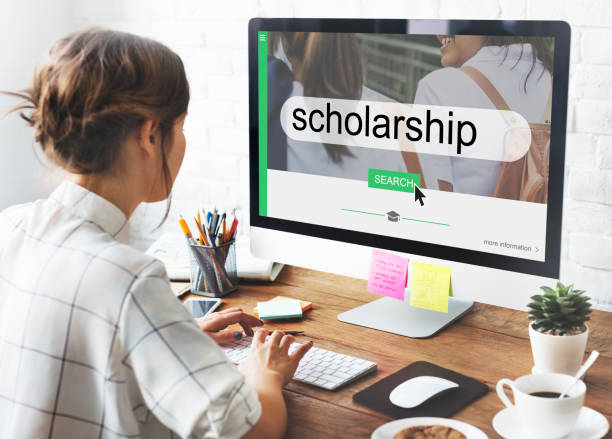 Who is eligible? /Eligibility requirements
To be eligible for the New York's Excelsior Scholarship free tuition program, applicants must:
Be US citizens or permanent residents who have lived in New York state for a year prior to applying.
Students must enroll full-time in one of TAP-eligible degree programs at an approved college, university, or community college during their first year of study (students cannot switch from part-time to full-time enrollment midyear).
Students must remain enrolled full time at their original school for a minimum of three semesters.
In order to receive free tuition, students are expected to have all of their costs covered by federal grants and other state scholarships (including Tuition Assistance Program grants); remaining tuition costs will be covered by the Excelsior Scholarship free tuition program.
You can also apply for: The Family Empowerment Scholarship Program here.
How do I apply?
Every student in New York state is eligible for the Excelsior Scholarship. To apply, you must fill out an application and submit it by March 1 (for fall semester) or October 1 (for spring semester). It's important to note that applying does not automatically mean you will be accepted into a program at any of these schools. Many schools have their own separate applications that must be submitted separately from the Excelsior Scholarship application. Be sure to check with your school's admission office before you apply.
If you are not a New York resident, keep in mind that most scholarship programs consider only applicants who are legal residents of New York state.
Join Our Social Channels if You haven't Joined Already
Stay in touch and follow us on our social media platforms to receive the most recent updates on new opportunities.
Do I have to be a full-time student?
No. The Excelsior Scholarship program is open to all New Yorkers who are attending school part-time or full-time. Full-time students must complete 30 credits each year in order to maintain their eligibility for free tuition. For reference, a typical undergraduate degree requires 120 credits; however, some programs may require more than 30 credits per year and some will allow you fewer than 30 credits if you're pursuing an accelerated degree plan.
If you're not sure how many courses will count toward your credit requirement, talk with your college advisor. For example, most one-year certificates only require 12 credits, meaning if you enroll in four courses during a calendar year while maintaining at least 12 credits annually, then you'll still be eligible for free tuition under NYSESP.
Am I allowed to take online classes?
One of the greatest perks of Excelsior Scholarship program is that students are allowed to take classes online. While it can be more convenient for some students, there are still many downsides. Most importantly, you won't build any relationships with professors or peers at your school. While these relationships can help bolster your academic skills, they are important in helping you succeed outside of class as well (especially when it comes time for applying for jobs).
If you aren't sure if an online degree is right for you or if you plan on transferring schools during college, then taking classes on campus might be a better option.
Read also: 7 Scholarships in France to apply for
Who should I contact with additional questions?
It depends on what you want to know. For admission requirements, please contact your intended school.
For questions or More information about Excelsior Scholarship process and funding, contact NYS Higher Education Services Corporation (HESC) at 1-866-431-4372 or Click here .
Your school will refer you if they can't answer your question.
Finally, for general questions about free tuition programs, please text 1-484-284-0823 . We are here 24/7, Monday to Friday, EST.