Scholarships for International Students at Hohai University CSC 2022:

The Hohai University CSC Scholarship 2022 in China is now accepting applications. The Hohai University Scholarship is open to all international students from across the world.
The Ministry of Education of China offers a fully funded scholarship. In China, you can apply for a master's or doctoral degree scholarship. At Hohai University, there is no application fee for the CSC Scholarship. For the school year 2022-2023, a fully funded scholarship is available.
Also apply for Coca-Cola Scholarship from the link below:
Under Chinese Government Scholarships, Hohai University offers Postgraduate Degree programs in all academic subjects and majors. All expenses will be covered by the scholarship.
Hohai Institution, founded in 1915, is a research university in Nanjing, China, that is directly governed by the Chinese Ministry of Education.
Details on the CSC Scholarship at Hohai University in 2022:
Hohai University is a university in Hohai, China.
Master's and PhD degrees are available, and scholarships are fully funded.
Eligible nationality: International
The deadline is April 30, 2022.
Follow our Social media platforms to stay in touch and get the latest update
Also apply for $2000 monthly Scholarship
Join Our Social Channels if You haven't Joined Already
Stay in touch and follow us on our social media platforms to receive the most recent updates on new opportunities.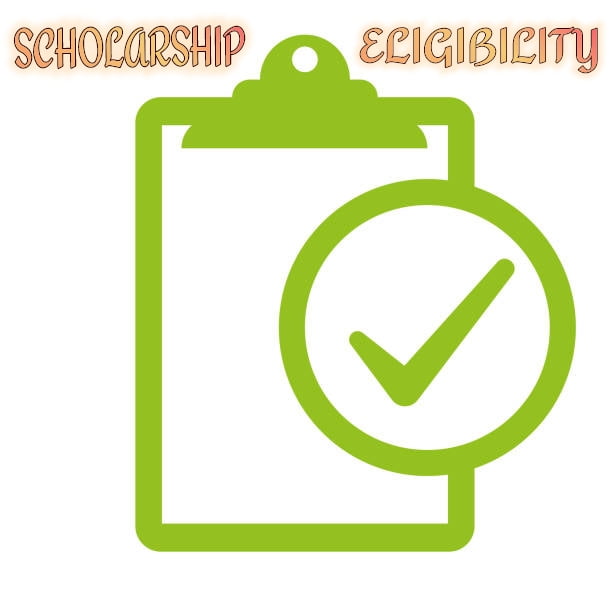 Eligibility:
Scholarship only available to Non-Chinese citizens.
Degree and age requirements: Those who are applying for a master's degree must have a bachelor's degree and must be under age of 35 years. Those who are applying for a doctoral degree must have a master's degree and must not be older than the age of 40.
Must have Excellent grades and good scientific research ability.
Only available to Non-recipients of other scholarship program.
Will require a Chinese proficiency test (HSK) level 4 or above level 4 (Valid for 2 years).
Scholarship Benefits:
The CSC Scholarship at Hohai University is a fully funded scholarship for all international students. The following will be covered by the Scholarship grant:
Tuition Fee paid in Full.
Accommodation is provided at no cost.
Medical Insurance totally Covered
Stipend per month:
CNY 3,000 per month for a master's degree; CNY 3,500 per month for a doctorate.
Required Documents:
The following documents are necessary to apply for a Hohai University CSC Scholarship in China:
Scholarship Application Form for the Chinese Government (filled in Chinese or English).
A copy of the foreigner's physical examination form (filled in Chinese or English).
Note: Applicants must follow the elements listed in the Foreigner Physical Examination Form to the letter. The Foreigner Physical Examination Form that is missing, does not have a photo of himself, does not have a rider seal, and is not signed or stamped by a physician or hospital is invalid. For a period of six months, the inspection result is valid. Please bring the original with you when you register.
Notarized undergraduate degree certificate (texts in languages other than Chinese and English must be accompanied by notarized Chinese or English translations). Pre-graduation documents must be submitted by new graduates. (Certificate).
Notarized transcript (for materials in languages other than Chinese and English, notarized Chinese or English translations are required).
Letter of recommendation: two letters of recommendation from professors or associate professors (Chinese or English).
Study or research plan in China (no less than 800 words in Chinese or English)
Copy of the research findings Award certificates, abstracts or catalogues of published articles, etc.
Copy of a language exam transcript (Chinese or English). Students applying to teach Chinese must have an HSK level of 4 or higher (certificate is valid for 2 years). In addition to English-speaking applicants, students applying to teach English must have an IELTS score of 5.5 or higher, as well as a TOEFL score of 550 or higher. A transcript with an 80 or higher score, or other evidence of your English proficiency.
A copy of a valid passport is required. In mainland China, applicants must additionally submit a copy of their current valid visa or resident permit page.
Note: The materials listed above should be scanned and uploaded to the online application system, then bound into a volume (two copies) and mailed to the Lanzhou University International Cultural Exchange College in order. When necessary, our school will ask candidates to submit supplemental materials, which will be rejected if they are not clear or full. All materials will not be returned, whether they are accepted or not.
How to Apply for Hohai University CSC Scholarship
Log on to the Chinese Government Scholarship website for registration, fill in the required information, Scan and upload the original and relevant materials.
The specific website are listed below:
Note: The type of study abroad program is Type B, and the Institution acceptance code is 10294 (Hohai University).
Register and log in to Hohai University International Student Online Service portal to fill in and upload information.
Contact informations:
Admission Office, Hohai University
Address: No.1 Xikang Road, Nanjing, Jiangsu, China
Zip code: 210098
Telephone: +86-25-83787955
FAX: +86-25-83787981
E-mail: admission@hhu.edu.cn