FUOYE Admission portal is now reopened and interested candidates can now proceed with application.
The Federal University Oye Ekiti (FUOYE) is one of the premier universities in Nigeria and it's been consistently ranked among the best institutions of higher learning in Africa.
As such, it's no surprise that many students have applied to study at FUOYE this year, which has made it difficult to accommodate all of these applicants under the current framework. That's why the university has reopened its admission portal for next year's session so that students can reapply if they were not accepted or apply again if they were previously rejected.
Jump to: Scholarships in USA for international Students
Application
The application requires you to fill in basic information, including your email address and preferred username and password. You must agree to several guidelines and policies before beginning your application, so make sure you read through them carefully. After you submit your initial application, it will be processed by FUOYE Admissions staff.
To begin your application, click on New Application below. 
>>>>>>New Application<<<<<<
Kindly Login with your JAMB Registration Number e.g 76510415CA and use the word "password" as your inital password to logon to the portal. [Note Password is not editable]  Step 4:You will be required to update the underlisted data: 
Join Our Social Channels if You haven't Joined Already
Stay in touch and follow us on our social media platforms to receive the most recent updates on new opportunities.
Valid Phone Number
Valid Email Address
Nationality
Religion
Date of Birth
Email
Red background Passport [If Applicable]
O'Level Results with Maximum of two(2) sittings
WAEC/NECO Scratch Card Details corresponding to the O'level Results uploaded
Also, check out NNPC Exxon-Mobil Undergraduate Scholarship: Complete Application Guide
For enquiries you can:
Contact the University: [email protected]
Connect with other students>>> HERE
Read also: 7 Scholarahips in France for every Students
Ensure you are eligible to apply
Applicants must possess a minimum of five credits at not more than two sittings in relevant subjects at SSCE (or its equivalent) including English Language and Mathematics to be eligible.
Candidates who were in their first year of NYSC scheme when they applied but did not commence study are also eligible.
How to check JAMB UTME status online
JAMB UTME results and status checking process is simple. You can access it online by entering your JAMB registration number and login password.
>>>Check JAMB UTME Status/Results<<<<
Also see OAU admission requirements and application portal
How to check NECO Result online/Check result now
Many students have been worried about checking their NECO Result online as they do not know how to go about it, that's why we are here to show you how to check NECO Result online. We would just like to remind you that your result can be viewed after three working days upon announcement by NECO authorities.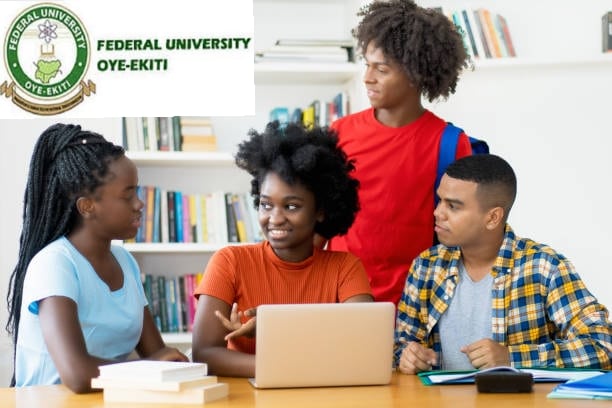 How to Check FUOYE Admission Portal Status (Confirmation)/Check result now
FUOYE Federal University Oye Ekiti, admission portal is now reopened. Interested candidates are to use their JAMB registration number as reference while checking their status on official website: fuoye.edu.ng.
Read also: Students National Honor Society