Department of agricultural economics University of Hohenheim
In collaboration with the German Academic Exchange Service (DAAD), a limited number of MSc. Agricultural Economics Scholarships at the University of Hohenheim are available.
Through the EPOS scholarships, the DAAD supports outstanding individuals from developing countries who have a solid academic and professional background.
Scholarship awardees have often worked for a government agency, a state institution, or a private enterprise in a developing nation, and have thus had experience designing and implementing directives and projects with an emphasis on technology, economics, or social effects.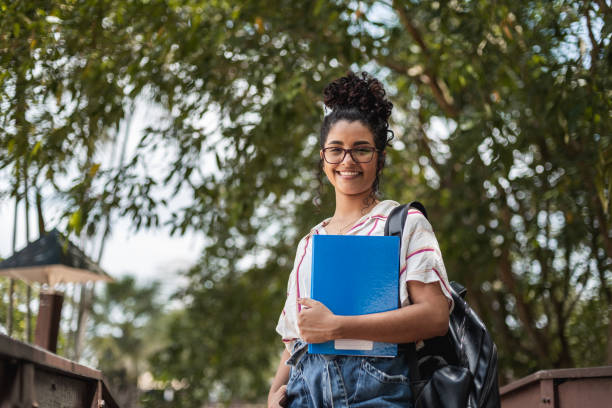 ---
Scholarship Details and Benefits
The scholarship recipients will get :
Free tuition for the two years of the Agricultural Economics Scholarships Master's program
Health insurance
Monthly living stipend
Transport costs to and from Germany
Research funding.

In addition, prior to beginning the Master's degree, the DAAD EPOS Scholarship includes an intensive German language course from August to September in a language center in Germany.
Details
Institution: University of Hohenheim
From: Germany
Degree level: Masters degree
Eligible Country: All Nationalities
Available Course: Agricultural Economics
Deadline: Dec 15
You can Apply for Webster Vienna Scholarship Sponsored by Austria Government Here
---
Selection Criteria for the Agricultural Economics Scholarships
Applicants must meet both the DAAD EPOS requirements and the AgEcon program's entrance criteria.
Join Our Social Channels if You haven't Joined Already
Stay in touch and follow us on our social media platforms to receive the most recent updates on new opportunities.
DAAD EPOS Scholarship Selection Criteria
This is a very competitive application process with very specific qualifications. To be considered, applicants must meet the following minimum requirements:
Must be a citizen of a developing country
Prior to the date of application, you must have at least 2 years of professional experience after completing your bachelor's degree.
NOTE: It should be noted that employment in academia, such as teaching and research in a university or research institute, is not considered relevant work experience for this program; it can only be recognized in rare circumstances.
Academic degrees should not be older than six years.
Motivations and goals for development
By the application deadline, you must not have spent more than 15 months in Germany.
---
MSc Agricultural Economics Scholarships Selection Criteria
MSc. Agricultural Economics Scholarship applicants must also meet the following basic Master's program requirements:
Bachelor's degree in a related field with above-average academic performance
Official proof of English proficiency as specified in the entrance regulations below.
NOTE: A university-issued certificate of linguistic competency is NOT ENOUGH!
Even if you spent your entire university career studying in English (as in Nigeria, Ghana, Kenya, Ethiopia, India, and other countries), you must produce the results of an official English test!
No exceptions will be made.
Proof of statistics and economics courses at the undergraduate level
The AgEcon PreTest provides proof of self-evaluation.
The following are the detailed Official Entrance Regulations and can be downloaded:
---
Basic Requirements and Application Process for the Agricultural Economics Scholarships
The Application of DAAD EPOS MSc.Agricultural Economics Scholarships has two parts:
Emailing the DAAD forms and accompanying documents to agecon@uni-hohenheim.de
Applying for admission to the "AgEcon" program through the University of Hohenheim's online application portal HohCampus.
---
Documents Required for the Agricultural Economics Scholarships Applications:
1
Physically signed and dated DAAD Application Form
CV (europass) that is up to date, physically signed and dated
Physically signed and dated motivation letter (max 2 pages)
Apply for Pharmacy Technician Online Program Here
Include a mention of your current job, objectives, and reasons for choosing this program (s).
ATTENTION: If you are applying to more than one EPOS program (maximum three), you must send the same motivation letter to each university, explaining why you chose these specific programs and how you rated your preferences.
---
2
Employer Recommendation on official letterhead from present employer, containing information about the position and the referee's contact information, signed and dated
In an ideal world, this would also include a guarantee of re-employment when you finish the program.Please obtain this from your company and submit it with your application; do not request that they supply it separately.
Please obtain this from your company and submit it with your application; do not request that they supply it separately.
---
3
Certificate(s) of Employment from your present or previous employer(s) demonstrating that you are currently working and have worked for at least two years in a relevant position (between the completion of your Bachelor's degree and the application deadline).
The information must match your CV, so double-check dates and titles.
---
4
Proof of English proficiency is required as previously stated.
After December 15, but no later than mid-January, English exam results can be emailed to agecon@uni-hohenheim.de.
---
5
Original copies of diplomas and transcripts of records, including certified translations into English or German (if issued in another language)
Transcripts must indicate a grading scale in addition to credits earned per course; otherwise, a supplement must be included.
---
6
Original copies of the University Entrance Qualification (UEQ) (secondary school leaving certificate) with certified translations into English or German (if issued in another language)
This is the certificate or diploma that allowed you to continue your education at the university level. A school-leaving certificate, a university admission exam, a high-school diploma, an A-level certificate, and so on are examples.)
---
7
Ranking letter, if more confirmation that your previous degree's final grade was genuinely above average is required.
If your GPA is below average (2.5 on the German scale), you'll need a ranking letter from your university to prove you were in the top half of your class.
---
8
For applicants from China and Vietnam, an APS Certificate (Akademische Prüfstelle) is required.
You may also apply for America – Dubai scholarship for international students : Here
---
How to submit your application to the institution
Submitting an application for the DAAD EPOS Agricultural Economics Scholarships
Documents for the DAAD EPOS scholarship must be emailed to agecon@uni-hohenheim.de.
The deadline for the applications is December 15 .
Please do not combine your application papers into one file; instead, use the following nomenclature to label the individual PDFs: Number – Last Name – Document Type, for example
.your name…. – DAAD Application Form
.your name…..- Motivation Letter
.your name…..- Diploma and Transcript of Records
.your name…. – Employment Certificates
.your name…. – CV
.your name…. – Recommendations from Professionals
.your name…..- English Proficiency Proof
If the PDFs are too large to send as attachments, you can compress them, but double-check that they are still readable.
Please don't send a link to download your files for security reasons! Please attach them to your application email, with the subject line "DAAD" and your HohCampus application number 'available upon creating an application, even before submitting' .
---
Submitting an application for the AdEcon Program
The HohCampus application portal is used by the University of Hohenheim. Email scholarship applications will only be evaluated if a similar application on HohCampus is also submitted.
The deadline for submitting an application is December 15th.
Note: Beginning in mid-November of the preceding year, HohCampus permits fresh applications to be submitted for the following Winter semester. As a result, if you try to create an application too soon, it will be unavailable for selection.
The standard March 15 deadline is reserved for non-EU/EEA self-sponsored students, not EPOS scholarship candidates.
You may also like:
scholarships for african students